The 4 Cs. The ingredients of a great diamond
If you're investing in diamond jewellery, you are hopefully undertaking plenty of research. So you have probably already come across the 4 Cs.

The 4 Cs are the Cut, Colour, Clarity and Carat of a diamond. Each is graded and categorised to assess the size, quality and value of the diamond according to a set of grading scales established by the Gemological Institute of America (GIA).
GIA: the global standard
In the middle of the twentieth century, GIA gradings became the first globally accepted standard for evaluating the quality of any diamond, anywhere in the world. Thanks to the GIA, diamond quality can be consistently measured and clearly understood. Which means you can understand exactly what kind of diamond you are about to purchase.  
Focus on the overall effect
Together, the 4 Cs determine the quality, the beauty and the overall brilliance of a diamond. Yet because it is this combination of factors that create the overall appeal, the human eye finds it difficult, if not impossible, to separate the individual aspects out from each other. That's why it's better to look at a diamond's beauty as a whole.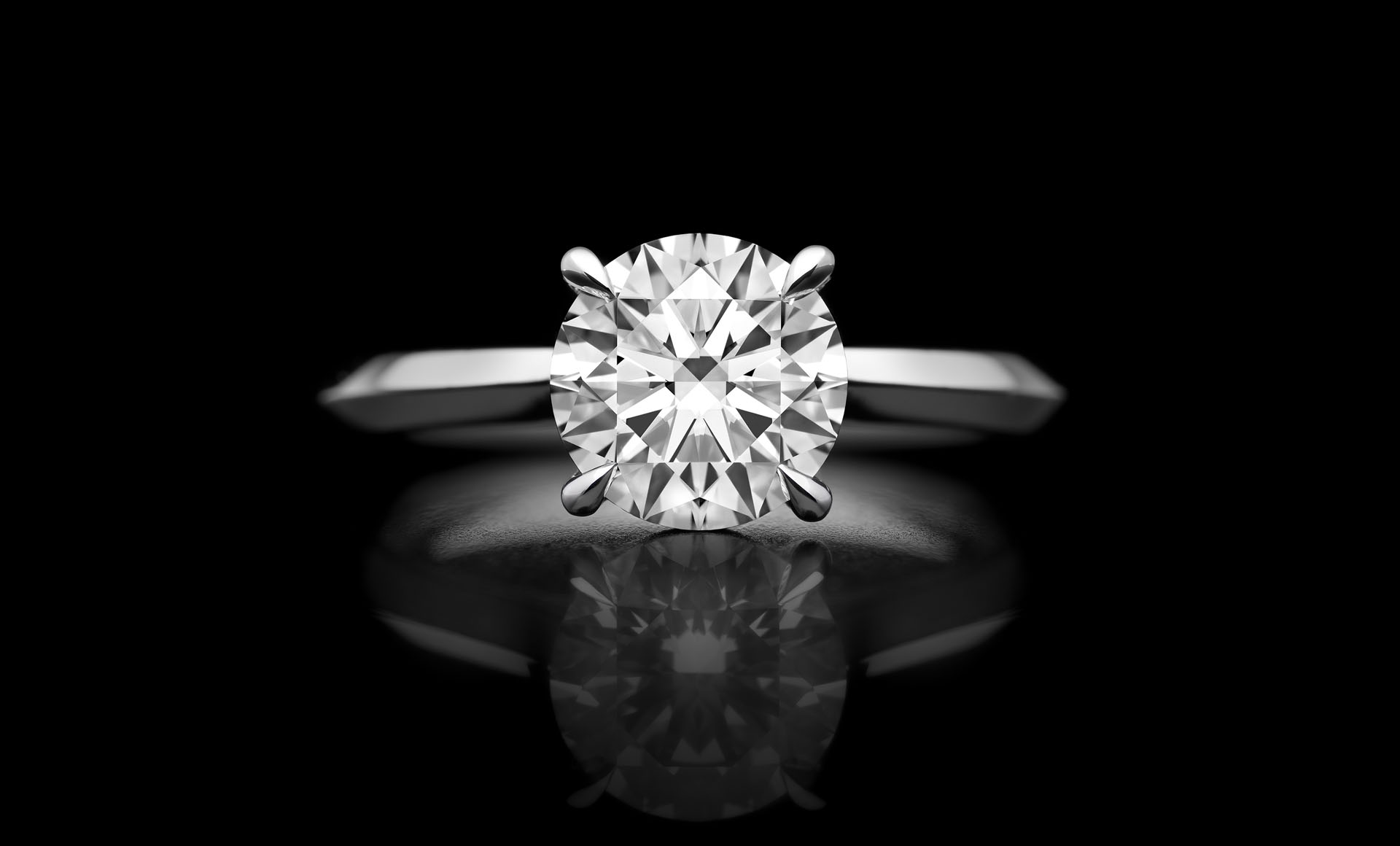 So what actually are the 4 Cs?
Even so, not all Cs are equal. The cut is the most important, responsible for the magical sparkle we all really want from our diamonds. The carat is essentially the weight of the diamond – and so the most visible of the 4 Cs. The colour refers to any tint a diamond may contain and really means the less colour the better. And the clarity measures to any microscopic imperfections present, which are in effect the unique fingerprint of any diamond.  
4 Cs. One approach
Yet even with an understanding of the 4 Cs, the whole diamond buying process can still be mystifying and complex. Yes, you want to look at the overall effect of the 4 Cs. But you also want to be sure you are getting the best value possible across each. Montluc changes all because we use only the highest grades possible for cut, colour and clarity. The carat, well…that's up to you. It means whatever you purchase, for whatever reason, you'll be wearing the world's finest diamonds. And the sparkle in your ear, on your finger, or around your wrist will show it.   » Read about The Cut: it's all about the sparkle » Read about The Colour: less really is more » Read about The Clarity: tiny imperfections that make a diamond unique » Read about The Carat: the size and weight of a diamond  
Small diamonds
Our small diamonds under 0.20ct all meet the top grades.
Colour: D-F
Clarity: Flawless to VVS2
Cut: Always Triple Excellent
Open gradings chart under 0.20ct
Large diamonds
Our larger diamonds over 0.20ct all meet the very top grades.
Colour: D
Clarity: Flawless
Cut: Always Triple Excellent
Open gradings chart over 0.20ct